I. Introduction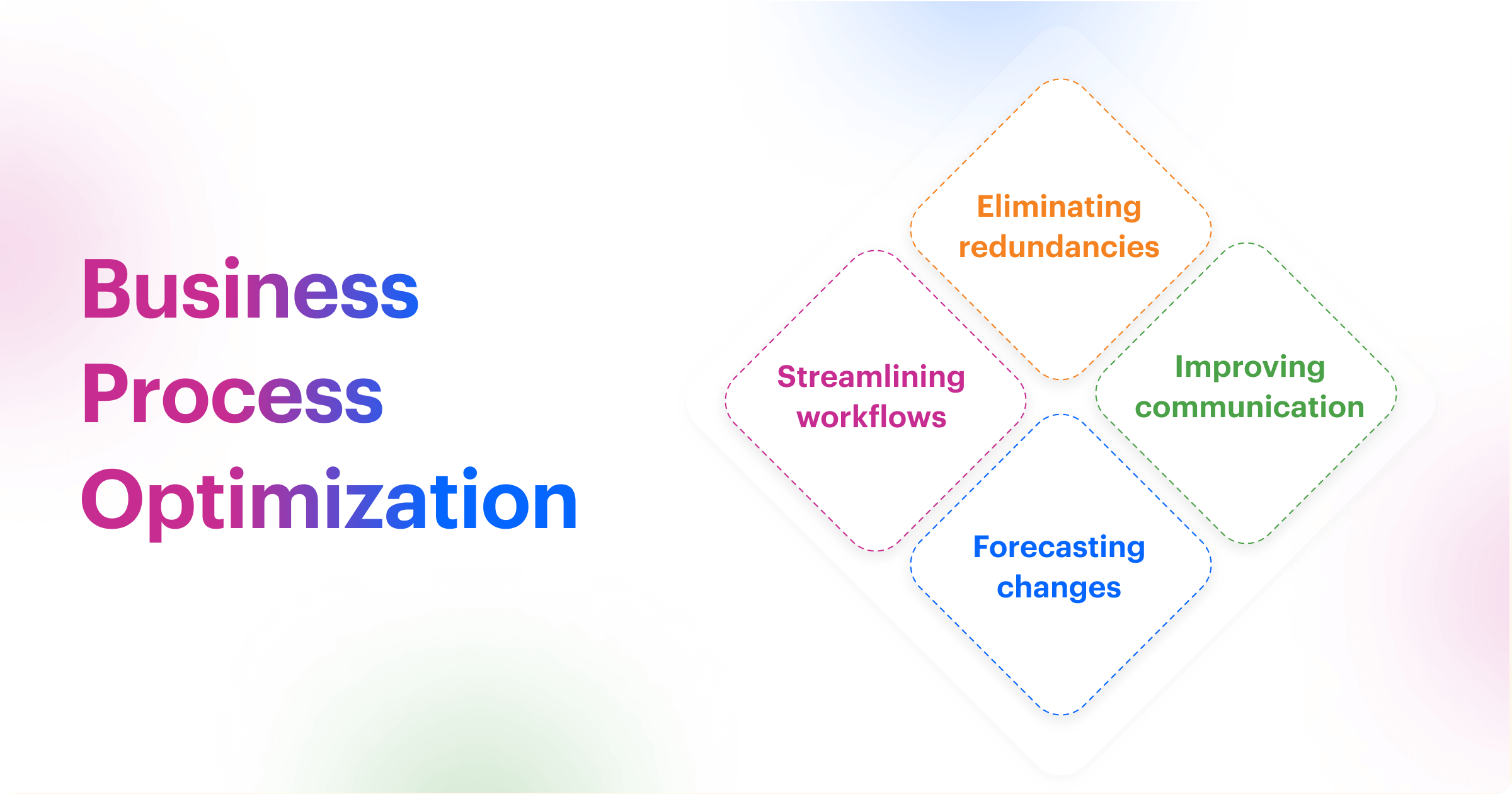 Welcome to our article on process optimization and how it can help streamline industrial energy consumption. In today's fast-paced world, businesses are constantly looking for ways to improve efficiency and reduce costs, especially when it comes to energy usage. By optimizing processes within their operations, companies can not only save money but also contribute to a more sustainable future.
Process optimization involves analyzing and improving the various steps involved in a production or manufacturing process. It aims to identify bottlenecks, eliminate unnecessary tasks or resources, and enhance overall productivity. When applied specifically to energy consumption, process optimization focuses on minimizing wasted energy and maximizing output.
1. Understanding the Importance of Process Optimization
Efficient use of energy is crucial for industries as it directly impacts their bottom line. Energy costs constitute a significant portion of operational expenses for many businesses, so any reduction in consumption can lead to substantial savings over time.
Moreover, optimizing processes not only reduces energy waste but also enhances productivity and quality control. By streamlining operations and eliminating inefficiencies, businesses can achieve higher levels of output while maintaining consistent product quality.
2. Identifying Areas for Improvement
The first step in process optimization is identifying areas where improvements can be made regarding energy consumption. This requires conducting an audit or assessment of existing processes across different departments or production stages.
Analyze data related to equipment usage patterns, workflow efficiency, downtime occurrences, temperature control systems' effectiveness – all these factors play a role in determining where improvements are needed most urgently.
3. Implementing Energy-Saving Measures
Once potential areas for improvement have been identified through the audit stage mentioned above,
it's time to implement targeted measures that will optimize the overall system's performance.
These measures can include:
Upgrading outdated equipment with energy-efficient alternatives.
Using automation and smart technologies to control energy usage in real-time.
Implementing proper insulation and weatherization techniques to minimize heat loss.
Training staff on energy-saving practices and encouraging their active participation in the optimization process.
4. Monitoring and Continuous Improvement
An essential aspect of process optimization is ongoing monitoring and continuous improvement. Regularly reviewing energy consumption data, conducting performance evaluations, and seeking feedback from employees will ensure that the implemented measures are effective in achieving the desired results.
If any issues or inefficiencies are identified during this monitoring stage, they should be addressed promptly through corrective actions or further optimization efforts. The goal is to create a culture of continuous improvement where processes are regularly evaluated, refined, and adapted as needed for maximum efficiency.
II. Understanding Process Optimization
In the world of industrial energy consumption, process optimization plays a crucial role in streamlining operations and maximizing efficiency. By analyzing and improving various aspects of the production process, businesses can achieve significant cost savings, reduce waste, and enhance overall productivity.
1. Identifying bottlenecks
A key step in process optimization is identifying bottlenecks that hinder smooth operations. These bottlenecks can be anything from outdated machinery to inefficient workflows or even inadequate employee training. By pinpointing these problem areas, businesses can focus their efforts on finding solutions to eliminate or mitigate these constraints.
2. Analyzing data
Data analysis is an essential component of effective process optimization. By collecting and analyzing data related to energy consumption, production rates, quality control parameters, and other relevant metrics, businesses gain valuable insights into areas that need improvement or adjustment.
3. Implementing automation technologies
Automation technologies have revolutionized many industries by streamlining processes and reducing human error. Incorporating automated systems into industrial operations not only enhances precision but also allows for real-time monitoring and adjustments based on collected data.
4. Reducing energy waste
An important aspect of optimizing industrial processes is minimizing energy waste throughout the entire production cycle. This can involve implementing energy-efficient equipment, upgrading insulation systems for better temperature control, or adopting renewable energy sources wherever feasible.
5. Streamlining workflows
Inefficient workflows often lead to unnecessary delays and increased costs in manufacturing processes. Streamlining workflows involves reevaluating existing procedures with a focus on eliminating redundant steps and optimizing task sequences to minimize downtime between activities.
In conclusion,
The success of process optimization lies in the ability to identify bottlenecks, analyze data, implement automation technologies, reduce energy waste, and streamline workflows. By adopting these strategies, businesses can achieve greater efficiency and cost savings while maintaining high-quality standards.
III. Benefits of Process Optimization in Industrial Energy Consumption
Process optimization plays a crucial role in streamlining industrial energy consumption, offering numerous benefits to businesses across various sectors. By implementing effective optimization strategies, companies can achieve significant improvements in their energy efficiency and overall operational performance.
1. Cost Savings
A key advantage of process optimization is its ability to reduce energy consumption and subsequently lower operational costs. By identifying inefficiencies and implementing targeted improvements, businesses can optimize their production processes to minimize waste and unnecessary energy usage. This leads to substantial cost savings over time, allowing companies to allocate resources more effectively.
2. Increased Productivity
Optimizing industrial processes not only improves energy efficiency but also enhances overall productivity levels. By streamlining operations, eliminating bottlenecks, and reducing downtime, businesses can maximize output without compromising on quality standards. This increased productivity translates into higher profitability and a competitive edge in the market.
3. Environmental Sustainability
In today's world, sustainability has become a top priority for businesses across industries. Process optimization promotes environmental responsibility by minimizing carbon emissions and reducing the ecological footprint of industrial activities. By adopting cleaner technologies and optimizing resource utilization, companies can contribute positively towards mitigating climate change while meeting regulatory requirements.
4. Enhanced Equipment Lifespan
Poorly optimized processes often put excessive stress on equipment due to incorrect settings or inefficient usage patterns. On the contrary, process optimization ensures that machinery operates within optimal parameters while avoiding unnecessary wear and tear caused by prolonged operation or frequent breakdowns due to suboptimal conditions.
5.Improved Safety Standards
An often overlooked benefit of process optimization is its impact on workplace safety standards within industrial settings where hazardous materials or complex equipment are involved. By optimizing processes, potential risks can be mitigated, leading to a safer working environment for employees. This not only protects human lives but also reduces the likelihood of costly accidents or legal liabilities.
IV. Key Factors Affecting Industrial Energy Consumption
In order to optimize energy consumption in the industrial sector, it is crucial to understand the key factors that influence it. By identifying these factors, businesses can implement targeted strategies to streamline their energy usage and improve overall efficiency. Here are some of the main factors that impact industrial energy consumption:
1. Equipment Efficiency
The efficiency of industrial equipment plays a significant role in determining energy consumption levels. Outdated or poorly maintained machinery tends to consume more energy than modern, well-maintained counterparts. Regular maintenance, upgrades, and investments in high-efficiency equipment can help optimize energy usage.
2. Process Design
The design of industrial processes affects how efficiently they utilize energy resources. Complex and inefficient processes often result in higher energy consumption due to unnecessary steps or suboptimal configurations. Streamlining process design through continuous improvement initiatives can lead to substantial reductions in overall energy requirements.
3. Workforce Awareness
An educated and engaged workforce is vital for achieving optimal levels of industrial energy consumption. Employees who are aware of the importance of efficient resource utilization are more likely to take proactive measures such as turning off unused equipment, adjusting settings for maximum efficiency, or reporting any potential issues promptly.
4. Energy Management Systems
The implementation of effective Energy Management Systems (EMS) can significantly impact industrial energy consumption patterns by providing real-time monitoring and control capabilities across various processes and equipment within a facility. EMS enable data-driven decision-making regarding when and where adjustments should be made for improved efficiency.
5. Renewable Energy Integration
The integration of renewable sources into an organization's power supply mix offers an opportunity to reduce reliance on traditional fossil fuels while minimizing greenhouse gas emissions. By investing in renewable energy technologies such as solar panels or wind turbines, industrial facilities can decrease their carbon footprint and lower overall energy consumption.
6. Energy Audits
Regular energy audits can provide valuable insights into areas of excessive energy consumption and potential areas for improvement. These audits involve a comprehensive assessment of the entire facility, identifying opportunities to optimize processes, upgrade equipment, or implement behavioral changes that lead to reduced energy usage.
By addressing these key factors affecting industrial energy consumption, businesses can not only reduce their environmental impact but also achieve significant cost savings through improved efficiency. It is crucial for organizations to prioritize sustainability and embrace innovative solutions that drive long-term benefits for both the planet and their bottom line.
V. Strategies for Streamlining Industrial Energy Consumption
1. Conduct a Comprehensive Energy Audit
Before implementing any energy-saving strategies, it is crucial to conduct a thorough energy audit of your industrial facility. This assessment will help you identify areas of excessive energy consumption and pinpoint opportunities for improvement. By analyzing the energy usage patterns, equipment efficiency, and operational processes, you can gain valuable insights into potential areas where energy optimization can be achieved.
2. Invest in Energy-Efficient Equipment
One effective strategy for reducing industrial energy consumption is to invest in modern and energy-efficient equipment. Outdated machinery often consumes more power than necessary, leading to higher utility bills and increased carbon emissions. By upgrading to newer models that are designed with advanced technologies such as variable speed drives or high-efficiency motors, you can significantly reduce your facility's overall electricity usage.
3. Implement Demand Response Programs
Demand response programs allow industrial facilities to participate in grid management initiatives by adjusting their electricity consumption during peak demand periods when the cost of electricity is typically higher. By voluntarily reducing or shifting non-essential loads during these times, businesses can not only save on their utility bills but also contribute to a more stable and efficient electrical grid.
4. Optimize Process Heating and Cooling Systems
The process heating and cooling systems in industrial facilities often account for a significant portion of total energy consumption. Optimizing these systems through insulation improvements, temperature control enhancements, or adopting heat recovery techniques can lead to substantial energy savings without compromising productivity or product quality.
5. Implement Smart Building Automation Systems
A smart building automation system allows for centralized control over various aspects such as lighting, HVAC (heating ventilation air conditioning), occupancy sensing, and scheduling. By leveraging advanced sensor technologies and real-time data analytics, these systems can optimize energy usage by automatically adjusting settings based on occupancy levels or environmental conditions. This not only reduces energy waste but also enhances occupant comfort and productivity.
6. Train Employees on Energy Conservation Practices
Engaging employees in energy conservation efforts is crucial for long-term success. Conduct training programs to educate your workforce about the importance of energy efficiency and provide them with practical tips on how to reduce energy consumption in their daily activities. Encourage employees to adopt sustainable practices, such as turning off lights when not in use, properly maintaining equipment, and reporting any anomalies that may indicate an energy wastage issue.
By implementing these strategies, industrial facilities can streamline their energy consumption while improving operational efficiency and reducing their environmental impact. Embracing a holistic approach that combines technological advancements with employee engagement will pave the way for a more sustainable future in the industrial sector.
VI. Implementing Process Optimization Techniques
When it comes to streamlining industrial energy consumption, implementing process optimization techniques is crucial. These strategies can help businesses reduce waste, improve efficiency, and ultimately save costs. Here are some key techniques that can be employed:
1. Conduct Energy Audits
The first step in optimizing processes is to conduct comprehensive energy audits. By analyzing energy usage patterns and identifying areas of inefficiency, businesses can pinpoint opportunities for improvement. Energy audits provide valuable insights into where adjustments need to be made and allow for data-driven decision-making.
2. Invest in Energy-Efficient Equipment
An effective way to optimize processes is by investing in energy-efficient equipment. Upgrading machinery or technologies with more eco-friendly alternatives not only reduces energy consumption but also improves overall performance. This investment may initially require a financial commitment; however, the long-term savings will outweigh the initial costs.
3. Optimize Workflow
Analyze your workflow and identify any bottlenecks or unnecessary steps that may contribute to increased energy consumption. Streamline processes by eliminating non-value-added activities and optimizing the flow of materials or resources throughout the production cycle.
4. Implement Automation
Automation plays a significant role in process optimization by reducing human error, increasing productivity, and minimizing wasted time and resources. By automating repetitive tasks or implementing smart systems that regulate energy usage based on demand, businesses can achieve substantial improvements in efficiency.
5.Reduce Idle Time
Avoiding idle time is essential for efficient operations as it helps minimize unnecessary power consumption during periods of inactivity or downtime between manufacturing cycles or shifts.
By adopting these process optimization techniques within industrial settings, companies can significantly reduce energy consumption, enhance productivity, and contribute to a more sustainable future. It is important to regularly review and reassess these strategies to ensure ongoing success in optimizing processes and minimizing energy waste.
VII. Case Studies: Successful Process Optimization in Industrial Energy Consumption
In this section, we will explore some real-life case studies that showcase the successful implementation of process optimization techniques in industrial energy consumption. These examples demonstrate how organizations have effectively streamlined their energy usage, resulting in significant cost savings and environmental benefits.
1. Enhancing Efficiency through Equipment Upgrades
One notable case study involves a manufacturing company that upgraded their outdated equipment with more energy-efficient alternatives. By replacing old machinery with modern, technologically advanced models, the company was able to optimize its production processes while reducing energy consumption by 30%. This not only resulted in substantial cost savings but also contributed to a greener and more sustainable operation.
2. Implementing Smart Metering Systems
An electricity provider embarked on a process optimization initiative by introducing smart metering systems for its industrial customers. By installing these advanced monitoring devices, they were able to accurately track energy usage patterns and identify areas of inefficiency or wastage. Armed with this data-driven insight, the provider worked closely with their clients to devise tailored strategies that effectively reduced overall energy consumption by 25%, benefiting both parties economically and environmentally.
3. Utilizing Real-Time Energy Monitoring Solutions
A large food processing plant sought to improve its operational efficiency by implementing real-time energy monitoring solutions across various departments. By continuously monitoring key parameters such as temperature, pressure, and flow rates throughout their production lines, they could identify any deviations or anomalies promptly. This proactive approach enabled them to optimize their processes rapidly and minimize unnecessary energy usage without compromising product quality or safety standards.
4. Integrating Renewable Energy Sources
A chemical manufacturing facility successfully optimized its industrial energy consumption by integrating renewable sources into its power generation system. By installing solar panels and wind turbines on-site, they could generate a significant portion of their energy requirements sustainably. This not only reduced their reliance on conventional fossil fuel-based electricity but also lowered overall operational costs. The company's commitment to renewable energy garnered positive recognition from both investors and customers, enhancing its brand reputation.
These case studies exemplify the immense potential of process optimization in industrial energy consumption. By leveraging innovative technologies, data-driven insights, and sustainable practices, organizations can achieve substantial cost savings while significantly reducing their carbon footprint. It is evident that embracing process optimization techniques is not only economically beneficial but also crucial for building a more sustainable future.
VIII. Challenges and Solutions in Process Optimization
1. Lack of Data Visibility
One of the significant challenges faced in process optimization is the lack of data visibility. Many industrial operations struggle to gather real-time data from various sources, making it difficult to monitor and analyze energy consumption accurately. Without comprehensive visibility into energy usage patterns, identifying inefficiencies becomes a daunting task.
The solution lies in implementing advanced monitoring systems that can collect data from multiple points within the industrial processes. These systems should provide real-time insights and generate reports that highlight areas for improvement. By harnessing the power of data analytics, businesses can optimize their processes by identifying energy-consuming bottlenecks and implementing targeted solutions.
2. Resistance to Change
In any organization, change can be met with resistance from employees who have grown accustomed to existing processes. This resistance often poses a challenge when attempting to optimize industrial energy consumption as employees may be hesitant or unwilling to adopt new technologies or methods.
To overcome this challenge, companies need to prioritize effective communication and employee training programs during process optimization initiatives. By explaining the benefits of these changes and providing comprehensive training on new technologies or methodologies, organizations can encourage employee buy-in and ensure successful implementation.
3. Complex Interdependencies
Industrial operations often involve complex interdependencies between different systems or machinery. Optimizing one aspect may inadvertently impact other interconnected components, leading to unforeseen consequences or disruptions in overall efficiency.
The solution lies in conducting thorough system analysis before implementing any process optimization measures. By mapping out these interdependencies and simulating potential changes using advanced modeling techniques, businesses can identify potential risks beforehand and develop strategies to mitigate them effectively.
4. Regulatory Compliance
In many industries, compliance with environmental regulations is a crucial aspect of process optimization. Failure to meet these regulatory requirements can result in significant penalties and damage to an organization's reputation.
Organizations must stay updated with the latest environmental regulations and integrate compliance considerations into their process optimization strategies. By proactively addressing compliance requirements, businesses can ensure that their energy consumption practices align with legal standards while simultaneously improving operational efficiency.
5. Technological Limitations
The ever-evolving landscape of technology poses both opportunities and challenges for industrial process optimization. While new technologies hold the potential to enhance efficiency and reduce energy consumption, organizations may face limitations due to budget constraints or compatibility issues with existing infrastructure.
To overcome technological limitations, businesses should prioritize investments in research and development to identify innovative solutions tailored to their specific needs. Collaborating with technology vendors or industry experts can also provide valuable insights into emerging trends and help organizations navigate through technological challenges effectively.
Overall, navigating the complex landscape of process optimization requires careful consideration of these challenges along with strategic planning and constant adaptation. By addressing data visibility issues, managing resistance to change, analyzing interdependencies, ensuring regulatory compliance, and overcoming technological limitations, businesses can streamline industrial energy consumption for improved sustainability and profitability.
IX. Frequently Asked Questions
Here are some commonly asked questions about process optimization and streamlining industrial energy consumption:
1. What is process optimization?
Process optimization refers to the systematic approach of identifying and eliminating inefficiencies in a workflow or operation to improve performance, reduce costs, and achieve better outcomes.
2. Why is process optimization important for industrial energy consumption?
In industries, energy consumption plays a significant role in overall operational costs. By optimizing processes, companies can identify areas where energy is being wasted or used inefficiently, leading to substantial cost savings and reduced environmental impact.
3. How can I identify areas for improvement in my industrial processes?
An effective way to identify areas for improvement is by conducting an energy audit or assessment of your current processes. This involves analyzing data on energy usage, monitoring equipment efficiency, and identifying any bottlenecks or unnecessary steps that can be eliminated.
4. What are some common strategies used in process optimization?
There are various strategies employed in process optimization, including lean manufacturing principles, Six Sigma methodologies, automation technologies implementation, continuous improvement practices like Kaizen events, and using advanced data analytics tools.
5. Can software solutions help with process optimization?
Absolutely! There are numerous software solutions available that can assist with process optimization by providing real-time monitoring of equipment performance metrics, predictive maintenance capabilities, simulation tools for testing different scenarios before implementation.
6. How long does it take to see results from process optimization efforts?
The time required to see results from process optimization efforts varies depending on the complexity of the operation and the extent of changes implemented. However; companies often start noticing improvements within a few weeks to a couple of months.
7. What are the potential benefits of process optimization in terms of energy consumption?
Process optimization can lead to significant benefits, such as reduced energy costs, improved energy efficiency, decreased carbon emissions, enhanced equipment reliability and lifespan, increased productivity, and competitive advantage in the market.
8. How frequently should I revisit my process optimization strategies?
Process optimization is an ongoing journey rather than a one-time task. It is recommended to regularly review and reassess your processes as technology advances, industry standards evolve or when new opportunities for improvement arise.
9. Are there any risks associated with process optimization?
While implementing changes for process optimization can be beneficial; it is essential to carefully plan and consider potential risks such as disruptions to operations during implementation, resistance from employees accustomed to existing processes; therefore effective change management practices are vital.
10. How can I get started with process optimization for industrial energy consumption?
To get started with process optimization for industrial energy consumption:
Evaluate your current processes
Analyze historical data on energy usage
Identify areas where improvements can be made
Select appropriate strategies or methodologies
Prioritize changes based on impact and feasibility
Remember that every company's journey towards optimal energy consumption will be unique based on its specific needs and circumstances. Seeking expert advice or consulting professionals experienced in industrial energy efficiency could also provide valuable guidance throughout the entire process.
Dawn Price is a fitness enthusiast and thought leader who loves to share her passion for Gym and fitness with the world. She has a Bachelor's degree in Sports Science from the University of California and is certified as a Personal Trainer from the American Council on Exercise. She has been inspiring thousands of Gym and fitness goers for over five years with her creative workouts, diet plans, and advice. Dawn is committed to helping others strive for optimal physical and mental health. In her free time, she loves to explore the great outdoors and share her passion for life with her friends and family.